Blizzard has released a new installment in the Diablo franchise, Diablo Immortal. For the first time, a Diablo game is coming to mobile. The hack and slash AAA title is set between the events of Diablo II and Diablo III. Announced in late 2018 at BlizzCon the game was delayed for a long and is finally released globally in June 2022. In this article, we will review Diablo Immortal and share our first impressions of the game.
Choose from the classic characters of the Diablo universe with their unique classes
Starting off with the review, Diablo Immortal has six classes to choose from to start the journey in the mystical world of the Sanctuary. Each character possesses different skills, and mechanics and has different synergies. Since Diablo Immortal has both PvE and PvP elements, picking the class becomes a strategic decision.

All characters are balanced and are almost equal in strength which is great for casual players. The six available classes at launch are – Barbarian, Crusader, Demon Hunter, Monk, Necromancer, and Wizard. Additionally, players can also change class at a later point if they don't like the existing characters' playstyle or want to try a new class.
On changing the class, all progress made on Paragon levels will be retained but players will need to collect legendary items for the new character. Class change won't be supported at launch but will be added in a later patch. Character builds are extensive and it takes some time to find the best build. Leveling up gear and gems isn't the easiest thing to do and requires quite a bit of grinding.
Diablo Immortal offers a great campaign but falls short in PvP action
Diablo Immortal picks up the story after the events of Diablo II: Lord of Destruction and introduces players to an old friend, Deckard Cain who tells about the threats that the cultists pose. With an extensive lineup of enemies, and varying landforms the game keeps the player engaged with an intriguing storyline. The only autoplay mechanism is for traveling which means players have control over each and every action happening in-game.
The game is built for mobile players and has a lot of activities that can be done in a relatively short amount of time allowing short bursts of gaming sessions. The raids, bounties, challenge rifts, and elder rifts are all fun. Helliquary is another engaging battle mode that brings 8 players to raid new enemies that are released on a frequent basis.
The endgame also has a lot of content to explore which means players won't hit a content wall soon. Diablo Immortal starts losing steam with the PvP system both Battlegrounds and Cycle of Strife fail to deliver. While the lack sub-optimal matchmaking system, long queue times, skewed power levels, and lack of variety make Battlegrounds annoying for gamers.
The cycle of Strife does not give an equal chance of becoming Shadows and Immortals as only 500 players per server can become part of the Immortals faction which leaves a sour taste in addition to the politics happening on how players are positioned in the factions.
The game offers breathtaking visuals along with simple, intuitive controls
Diablo Immortal is set in the dark world of the Sanctuary and the massive open world consisting of multiple regions is full of dark dungeons, spooky woods, jungles, and various ever-evolving landscapes. The visuals are very pleasing and the overworld elements and enemy models are detailed. The battle and movement animations are also on point.
There were a few frame drops here and there but that will vary from device to device. The amazing background score paired with decent voice acting makes the playing experience immersive. The controls and UI are also well laid out and the ability to customize them means there is no cause for complaint.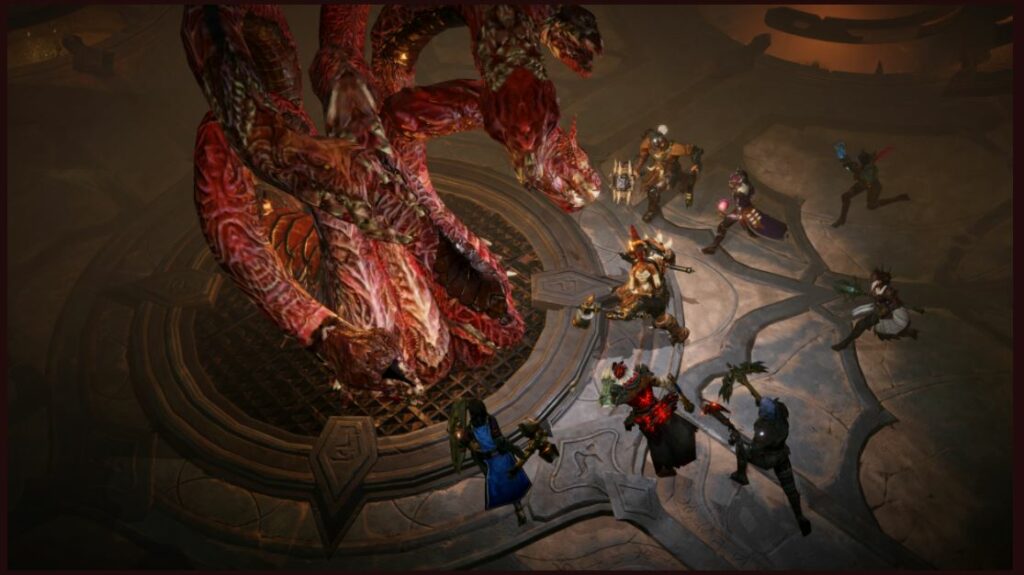 IAPs tend to make Hell an expensive place to live in
The game does not have ads which is a pretty good element. However, the monetization system is by far the worst feature. Grinding without investing money into the game is much harder than it would be if you pumped money into the game so it's not as friendly for F2P players. This comes to the fore, especially in the PvP game modes and also in Helliquary.
Final Verdict
Diablo Immortal is a pretty good game. It nails the basics by having good character mechanics, a strong storyline, and great audio but lackluster PvP and bad microtransactions bog it down a bit. It doesn't really have any pathbreaking elements but it's still good at what it does. Anyone who's a fan of the Diablo series should try this game out for themselves.
Diablo Immortal review by Gamingonphone
Gameplay Mechanics - 9
Graphics and Music - 9
Gamemodes and Storyline - 7
Control and UI - 9
Free-to-Play elements - 6
8
Good
Diablo Immortal is a pretty good game. It nails the basics by having good character mechanics, a strong storyline, and great audio but lackluster PvP and bad microtransactions bog it down a bit.
What are your opinions on the Diablo Immortal game and your review of it? Do let us know in the comments below!
For more Mobile Gaming news and updates, join our WhatsApp group, Telegram Group, or Discord server. Also, follow us on Google News, Instagram, and Twitter for quick updates.