Genshin Impact is an open-world RPG that debuted in September 2020. Earning a staggering $245 million in the first month of its launch, it has propelled up in the grossing charts. With more than 40 million players, it is set to become one of the most successful multi-platform game in the gaming industry. There are absolutely no signs of slowing down any time soon. With quite some time since the release of Genshin's 1.5 Update, the game had introduced us to the two new characters with Yanfei and Eula. With another update right around the corner, many leaks for the 1.6 Update have been released by data miners. In this article, we will look at the leaks and what will be in the store for the Genshin Impact player base for patch update 1.6, and talk about the ways to obtain Captain Jean's freshly released skin.
Captain Jean's summer outfit
As said above, data miners have been accurately leaking out pieces of information about the plans of miHoYo's updates. This generally starts from the first updates to even the latest Eula banner. The latest leak has been the likes of the new skins and cosmetics update plans from 1.6 Update.
As released by the data miners, miHoYo is planing on releasing cosmetic skins for some of their characters. First on the list of characters are the nun Barbara and the captain of the Knights of Favonius, Captain Jean. Both skins have the summer aesthetic but not to the point of swimsuits. Not much data has been leaked yet on how they will look in-game, and would more characters have different cosmetics.
Jean's cosmetic costing real money
Jean's freshly released Sea Breeze Dandelion skin, according to a Genshin Report, must be acquired with money. To get this skin, players will need to pay Genesis Crystals, which is the paid currency in Genshin Impact. With the price being unknown currently, leakers do think that it will be around $20. Genesis Crystals had never been utilized for cosmetics before in Genshin Impact. They were previously only used to buy bundles in the in-game store. Besides that, they were also used to turn them into Primogems for wishing on banners.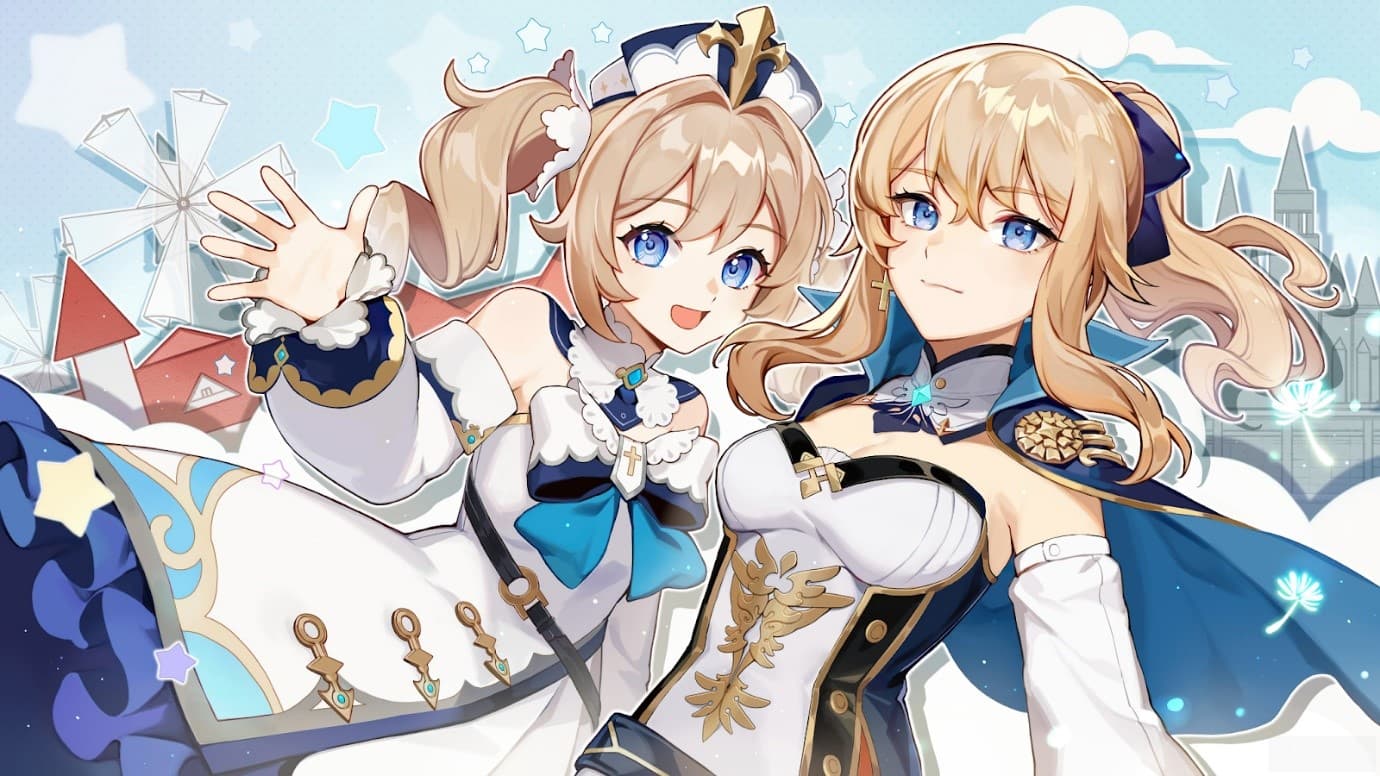 Do not fret yet as it appears that a discount will be available during the 1.6 Event in Genshin Impact. This will seem to allow the users to get this skin for a lower price tag. This will be beneficial for players who do not wish to spend a lot of money on Genshin Impact but are huge Jean fans. Although the high price may irritate some fans and players, purchasing it during this sale will be an excellent way to save money.
Final thoughts
However, this is not an official announcement yet, as said in the tweet. The information should be taken with a grain of salt until we hear something official from miHoYo. However, given how accurate similar leaks have been in the past, it's probable that Jean's outfit would be available to purchase with real money.
The only thing we are certain of is that this new skins and cosmetics line-up would be a great addition of choices for people. They would love to see different sides of their characters. As little as we know as of today, we will let you know as soon as we find out more.
What are your thoughts on the Genshin Impact leaks which feature Captain Jean's freshly released skin? Would it be available for money? Mention your thoughts in the comment section below!
For more Mobile Gaming news and updates, join our WhatsApp group, Telegram Group, or Discord server. Also, follow us on Instagram, Twitter, and Google News for quick updates.