The last Patch Update in Advanced Server introduced a Revamped Talent System, along with a number of Hero Adjustments. With the onset of the current Patch Update, the developers at MOONTON Games have tweaked Vexana'r Ultimate with other skill changes. Along with it, there are a number of Battlefield adjustments which have taken place, therefore, let us explore the Patch 1.6.76 Update in Mobile Legends in detail.
Mobile Legends Patch 1.6.76 Update: Revamped Hero Vexana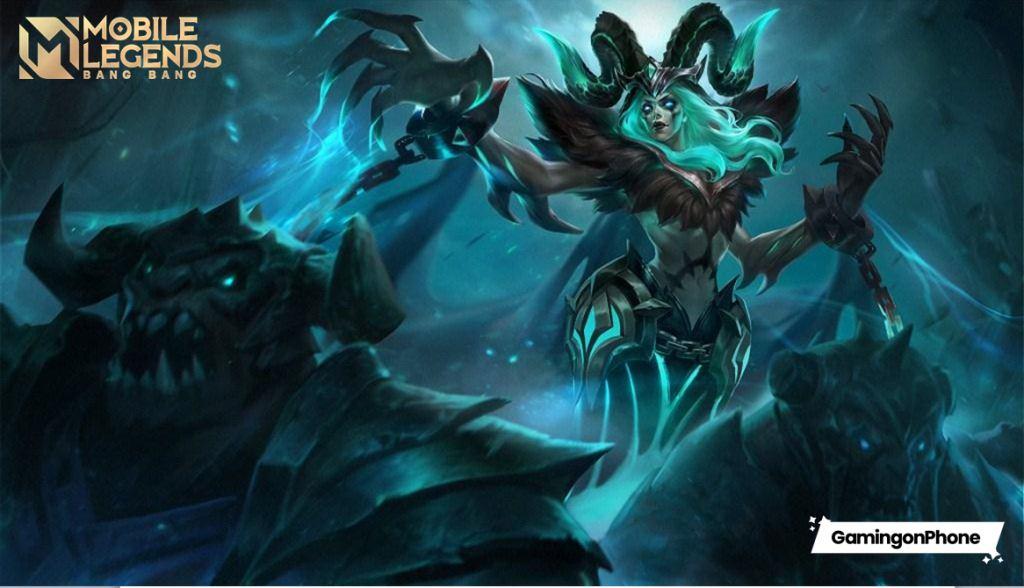 The developers have designed a new Ultimate for Vexana and optimized the mechanics of her other skills to enhance the overall skill synergies.
Skill Revampments
Passive – Nether Touch
Enemies hit by Vexana will explode upon death.
Skill 1 – Phantom Charm
Vexana unleashes a Phantom Claw that terrifies the first enemy hero, which has been hit. Phantom Power will then erupt at their location, dealing damage to the nearby enemies and terrifying them.
Skill 2 – Cursed Blast
Vexana conjures a blast of Curse Energy at the target location that explodes after a delay. She can detonate the Energy early, but the damage will be reduced.
Ultimate – Eternal Guard
Vexana summons an Undead Knight at the target location, dealing damage to the enemies hit and stunning them. The Undead Knight will then join Vexana in the battle for a while.
Mobile Legends Patch 1.6.76 Update: Hero Adjustments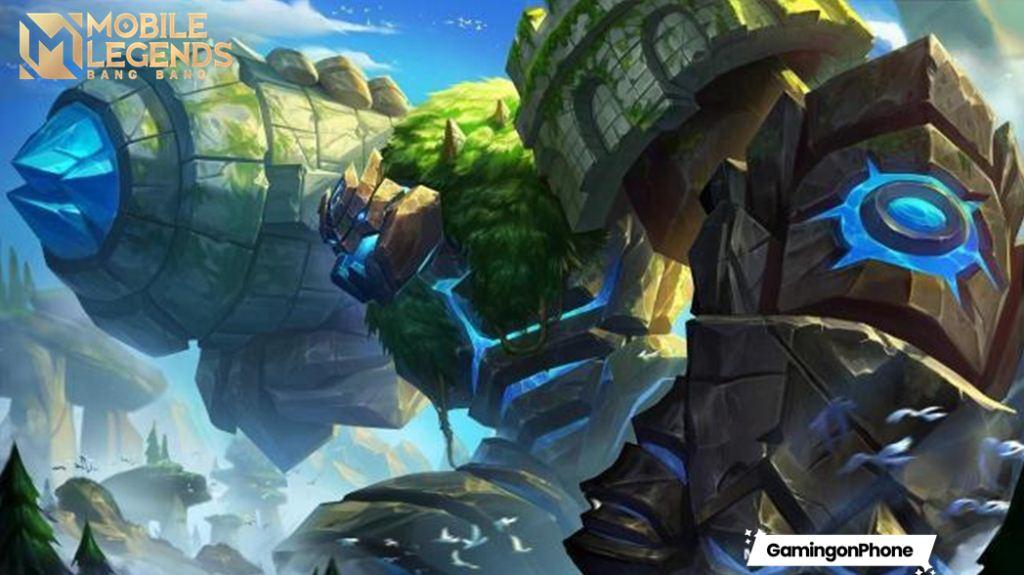 Since his last buff, players have noticed quite a few heroes have hit a wall when facing Grock on the battlefield. The developers are eroding some of this stone-cold advantage, by rolling back his durability and toning down his Wild Charge.
Passive (↓)
Extra Physical Defense for each Point of Physical Attack: 0.6 >> 0.5
Ultimate (↓)
Extra Damage: 600-1000 + 150% Physical Attack >> 360-600 + 60% Physical Attack
Baxia's unstoppable drive has been a force to be reckoned with in the new meta. To help others catch up, developers are putting the brakes on his mid-to-late game durability, as well as damage from his Ultimate while still revving him on with early initiation power.
Attribute (↓)
HP Growth: 228 >> 193
Ultimate (↓)
Base Damage: 40-60 >> 30-50
The Prophetess of the Night has loomed large over higher play lately. Therefore, players are stealing some of her Primal Force to hopefully give overshadowed heroes more playtime on the battlefield.
Passive (↓)
Extra EXP: 15-50 >> 8-50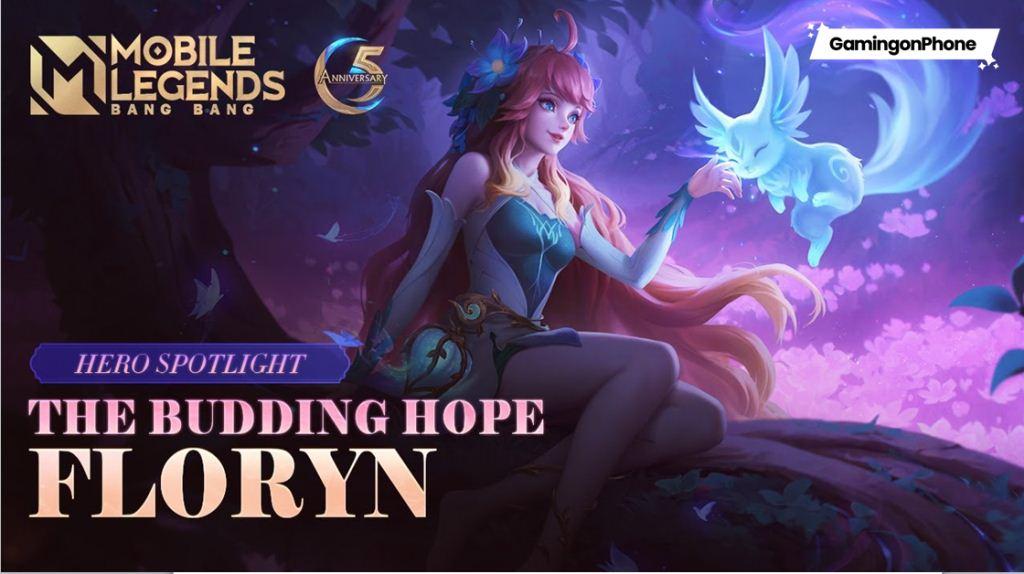 Experimental Adjustments
Hoping to see more battlefields blessed with her presence, the developers are helping Floryn come into full bloom with higher magic damage, improved crowd control, and a delightful regen boost that'll be indispensable in team fights.
Skill 1 (↑)
Damage's Magic Power Bonus: 150% >> 180%
New Effect: The Energy Seed now slows the target on hit.
Skill 2 (↑)
New Effect: The initial attack now also stuns the target on hit.
Ultimate (↑)
HP Regen's Magic Power Bonus: 40% >> 70%
Nana (Buffed)
The developers have noticed Nana's Molina took its sweet time chasing enemies down, so they've added a bit more spring to its step for it to deliver that smooch a little quicker. Players are also adjusting her Blitz damage, but infusing her boomerang with more power, rounding up Nana into a cute, but lethal mage.
Skill 1
Damage: 220-345 + 110% Magic Power >> 330-530 + 150% Magic Power
Skill 2
Molina's activation time has been shortened, so it can now hit the target more easily.

Standby Duration: 12s >> 2s
Ultimate (↓)
Damage Bonus: 180% Magic Power >> 150% Magic Power
lrithel (Buffed)
Irithel's bolts will pack an extra punch with her new Passive, allowing her basic attacks to deal some serious damage outside of her Heavy Crossbow.
Passive (↑)
New Effect: For every 8 units travelled, Irithel shoots an extra enhanced bolt on her next basic attack, dealing damage to the target and enemies around them.
Ultimate (~)
New Effect: When the Ultimate is active, the preparation time of the enhanced bolt from her Passive is significantly shortened.
Irithel's empowered Basic attacks no longer deal AoE damage, unless the Passive's effect is triggered.
Developers have lowered the damage of the empowered Basic Attacks, so Irithel's overall damage during her Ultimate is basically unchanged.
To keep Thamuz from fizzling out in the new meta, players are stoking his fire, with an enhanced basic attack and a sharper scythe for lane clearing. A higher HP Regen during Cauterant Inferno should also help in burning enemies to the ground.
Passive (↑)
New Effect: When Thamuz is holding his Scythes, his Basic attack has a chance to conjure a burst of Lava Energy beneath the target.
Eruption Delay: 2s >> 1s
Thamuz's attacks no longer apply Scorch to enemies hit.
Skill 1 (↑)
The Scythes no longer stop upon hitting minions.
Ultimate (~)
New Effect: Thamuz gains extra Max HP and HP Regen for the duration.
On-hit HP Regen and area of effect has been reduced.
Experimental Adjustments
Kimmy's getting some extra help transforming energy with a new, optimized casting experience that allows her to seamlessly transition between her two attack modes.
Skill 1
Players now can hold the Skill 1 button to continuously shoot Chemical Bolts in the target direction and release the button to stop the attack. When Kimmy's energy runs out, her Basic attack will revert to normal Spray Gun attacks. You need to accumulate energy and release and hold the button again to shoot Chemical Bolts.
Belerick's Deadly Thorns are getting some much-needed pruning to trim back his baseline power and early game advantage.
Passive (↓)
Deadly Thorns Damage: 95 + (5 x Hero Level) +1.5% Max HP >> 55 + (5 x Hero Level) +1.8% Max HP
Mobile Legends Patch 1.6.76 Update: Battlefield Adjustments
Equipments
Flame Retribution (Buffed)
Flame Retribution has been relatively weak, compared to its alternatives. Therefore, they are being slightly buffed by its effects.
Attack Steal (Buffed)
52-80 >> 58-100
Twilight Armor (Buffed)
Extra damage's trigger frequency increased.
Unique Passive – Twilight
Cooldown: 2s >> 1.5s
Cursed Helmet (Nerfed)
Players are slightly lowering the equipment's damage against enemy heroes, while maintaining its lane clearing ability.
Unique Passive – Burning Soul
Damage: 1.5% Max HP >> 1.2% Max HP
Damage against Minions: 100% >> 150%
Molten Essence (Nerfed)
Unique Passive – Burning Soul
Damage: 1% Max HP >> 0.8% Max HP
Damage against Minions: 100% >> 150%
Immortality (Nerfed)
The developers have further nerfed this equipment's attributes to make it less of the go-to for almost everyone.
Attribute (Nerfed)
30 Physical Defense >> 20 Physical Defense
Battle Spells
Vengeance (↓)
Vengeance has been overshadowing the other Battle Spells in the new Tank meta, so we're toning it down a bit.

Damage Reflection: 40% >> 35%
Mobile Legends Patch 1.6.76 Update: Weekly Free Heroes
8 Free Heroes dated 04/22/2022 to 04/29/2022
Lancelot
Clint
Alpha
Guinevere
Ling
X.Borg
Lesley
Angela
6 Extra Starlight Member Heroes
Jawhead
Aurora
Hayabusa
Johnson
Hanzo
Gusion
Bug fixes
An issue where Dire Hit couldn't be correctly triggered was fixed. It now no longer takes effect on the summoned units.
Sun's Doppelganger earlier couldn't trigger the effects of Endless Battle, Azure Blade, Thunder Belt, and Calamity Reaper, when he cast Instantaneous Move. This has been fixed.
An issue where Clint couldn't dash when he was close to Helcurt in some rare cases.
That's all about the Patch 1.6.76 Update!
For more Mobile Gaming news and updates, join our WhatsApp group, Telegram Group, or Discord server. Also, follow us on Google News, Instagram, and Twitter for quick updates.