It's official, as EVOS Esports takes a huge 4-2 victory over Bigetron Alpha to be crowned as the champions of Mobile Legends: Bang Bang Professional League MPL-ID Season 7. With 8 weeks of an intense Regular Season and a mighty 3-day Playoffs, EVOS proved to the world that with good chemistry, perseverance, and a little bit of luck, being a champion is definitely within sight.
---
The Regular Season
EVOS took a huge turn in this season, changing up almost their entire roster. From the Season 6 main lineup, only REKT remained who was joined by Antimage, Clover, Luminaire, and Ferxiic to round out the roster for Season 7. This team roster was meant to be a fresh start for EVOS. They paired veteran players like REKT and Luminaire with years of Esports experience under their belts with young minds like Ferxiic. Ferxiic previously played in the Mobile Legends: Bang Bang Development League (MDL), before being permanently transferred to the MPL team. Despite the large odds being pitted against giants like RRQ Hoshi and Alter Ego, EVOS persevered this season and ended up with the 2nd seed in the regular season.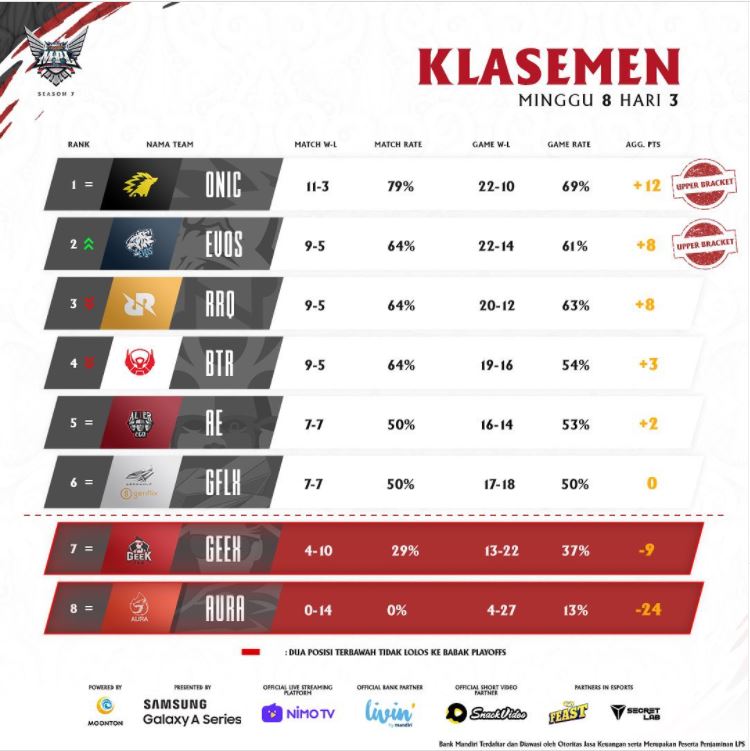 The Playoffs
A huge advantage of being at the top of the league is being able to advance straight into the second round of the playoffs. EVOS avoided the early matchup against Genflix, which led to the demise of RRQ in the S7 Playoffs. Despite RRQ Hoshi and EVOS having the same scores for match wins and aggregate points, EVOS was given the top seed because of their head-to-head victories against RRQ during the Regular Season. Had RRQ been where EVOS was, the start of the Playoffs would look very different than it does today.
---
The Grand Finals
The first 4 games in the Finals were filled with insane comebacks and monumental "snowball" moments. Bigetron and EVOS went back-and-forth in these games, winning and losing games until they tied at a score of 2-2. From there, EVOS took advantage of the Game 4 momentum to win it all in 6 games.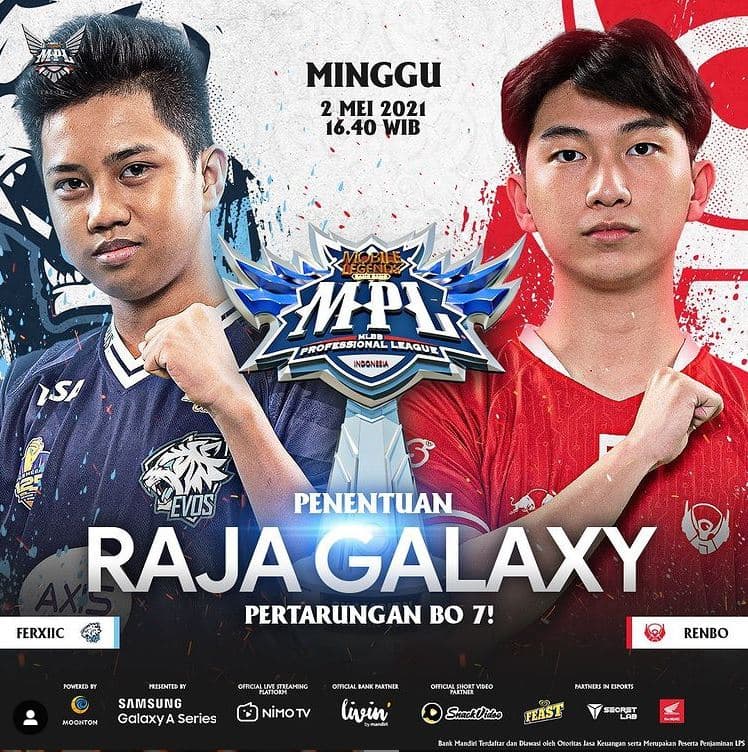 Game 1 started as a pretty basic tournament match, with REKT showcasing his prowess using the "Diggie Feeder" strategy. This allowed disrupting Branz's Granger's jungling rotation. A drawn-out 32-minute game saw Bigetron take the W over EVOS by using a Chang'e-Carmilla combo. This was simply too devastating in team fights.
Game 2 saw a different approach to the draft, with EVOS showing a respect ban towards Granger. Although Branz chose Harley to try and win quick and early, he was no match for Ferxiic's Ling. He was well supported by Popol and Kupa's lock-on stuns and immense slows from Yve. EVOS won the game with 17 total kills and only 8 deaths.
With Game 3, Bigetron didn't take the same risk and secured the Granger pick from the get-go. They also drafted Popol and Kupa as well as Hayabusa, who were integral to EVOS's win in the previous game. Although EVOS chose to go with a Ling-Angela combo, they couldn't quite end the game, surrendering the win to Bigetron.
Game 4 saw many bans to Bigetron Renbo's hero pool. They were subtly forced to play Gord as a replacement for Chang'e. With Granger being secured by EVOS, Branz opted to play Harley once more. This allowed them only to be intercepted by Selena and Rafaela, who were vital to keeping the map wide-open for EVOS. They managed to protect Ferxiic's Granger at all costs. The victory in Game 4 gave EVOS the momentum to keep going to the final moments in the Grand Final.
For Game 5, Bigetron chose to draft Yi Sun-Shin for Branz, as it is his safe pick. Alongside Popol's and Selena's traps, the map was wide open for Bigetron. However, Antimage's Lapu-Lapu proved to be too strong of an adversary, taking on 3 of Bigetron's players at once. This allowed them to distract from his teammates taking the Lord, which cost Bigetron a 12-minute loss to EVOS.
In the final game of MPL-ID S7, EVOS once more secured Popol, a marksman roamer that has worked very well for them throughout the Playoffs. Although Bigetron pulled out an offlaner Gloo as their surprise wild card to try and even the odds in this game, EVOS pulled out a Brody-Estes combination in the Mid lane that made it impossible for Bigetron to secure any clean kills in team fights. Ultimately, EVOS won the Best of 7 matchups.
---
Final Thoughts
Season 7 of Mobile Legends MPL-ID was tough for fans, as the favorites RRQ and AE were knocked out way too early for anyone's liking. Top-seed ONIC Esports did not fail to disappoint as well, as they were eliminated in the second round by Genflix Aerowolf. The meta for the Playoffs for this time around was complex, but essentially revolved around a good all-around Jungler like Granger, strong team fight-oriented off-laners like Lapu-Lapu and Alice, and healer supports like Estes, Rafaela, and Angela. While off-picks like Baxia, Harley, or Luo Yi may not necessarily carry over to the meta in Ranked, it is still a good idea to learn from these playoffs and come up.
What are your thoughts on EVOS Esports winning the Mobile Legends MPL-ID Season 7? Let us know your opinions in the comments section below!
For more Mobile Gaming news and updates, join our WhatsApp group, Telegram Group, or Discord server. Also, follow us on Google News, Instagram, and Twitter for quick updates.