With the 2021 Mobile Legends Southeast Asia Cup upon us, it is time to look back on the past professional season and pick up on some new trends that are likely to continue in MSC. This article summarizes the most important lessons from the recently concluded MPL Season 7 to feed the curious minds to improve their overall gameplay. Mobile Legends: Bang Bang is an ever-changing MOBA game that strives to provide the best for players and fans alike, so it is certainly in everyone's best interest to take a seat, reflect, and learn how all of us can improve and have more fun in the game.
1. Selena is a decent pick
Selena is a great support hero, and one of the best in her class of Burst Assassins. Her extremely punishing Abyssal Arrows and map-opening traps give her the arsenal to gun down the best enemies in a single combo. And yet, it is rare to see Selena as a go-to pick in Ranked mode due to her high skill cap and devastatingly poor defensive ability. Casual players seem at odds with this hero, avoiding picking her altogether in Ranked and going with safer Support picks such as Yve, Mathilda, and Chang'e.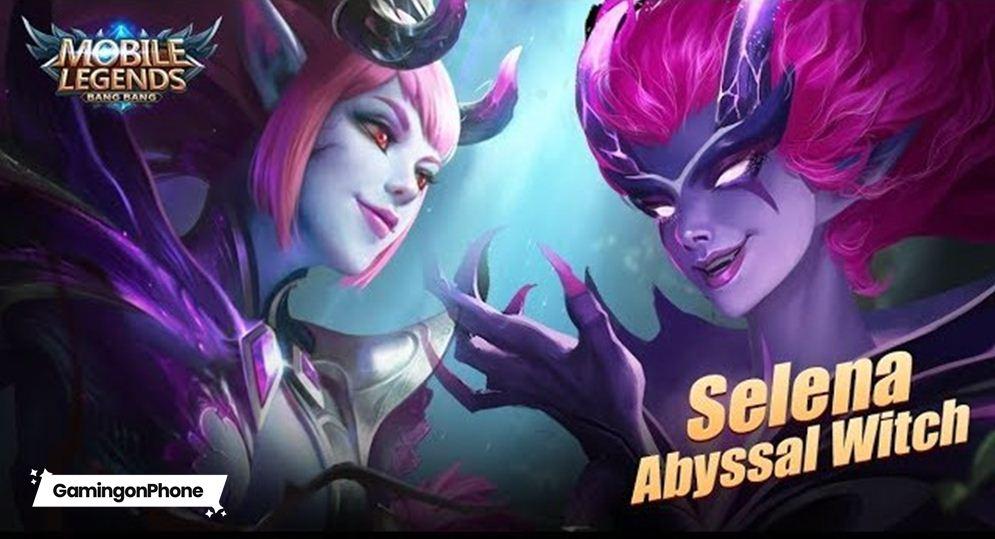 Selena is in fact, so feared across the pro scene that she is the second most banned hero in MPL Malaysia, Singapore, and the Philippines, with Mathilda claiming the number 1 spot. But a Mathilda ban is commonplace in Ranked; her ability to wipe out the enemy backline is clear as day and easy to execute. A well-versed Selena can do exactly that, and is also given the liberty of never being banned in the draft. This does not completely explain her lack of popularity in Ranked at all.
However, there is always the concern that while Selena is a "good" pick, she will rarely ever be the "best" support pick in the draft. As mentioned earlier, she is bad at defending the High Ground, unlike her popular counterparts Yve and Chang'e with high DPS( damage per second) and good AoE (Area of Effect) damage. Referring back to the same sheet of statistics, Selena suffers a sub-50% win rate in Singapore and Malaysia with over 80 bans and a decent 54% win rate in the Philippines with a whopping 148 bans and just 34 picks. So while Selena is a very good counter to Marksman Junglers and non-dash heroes, her strengths stop there, and it may be too costly to pick her when the benefits are outweighed.
What players can learn from this
Selena is the support hero to have in your pool. This much is clear and can be taken as lessons from MPL Season 7. Her offensive capability is just too overwhelming for any opposing support or tank to handle in the first few minutes of the game, and allows your core the flexibility to join early clashes and secure a good snowball, or sufficient space to the jungle and rack up their core items.
However, a good Selena player knows the hero's limits and will make the hard choice to pass on that pick in the draft when facing an assassin-heavy enemy lineup. Her Abyssal Arrow is hard enough to land on static foes as it is, adding dashes to account for into the mix is just way too much, and players would be better off choosing another Support with lock abilities like Eudora or Aurora.
2. The rise of meta Supports
The appearance of Support and Mage heroes in many meta strategies recently has boosted the popularity of long-forgotten heroes. Characters like Rafaela, Diggie, Estes, Angela, and Faramis were all given second chances to come back into the meta and assist their team in dominating. These picks were what paved the way for strategies like "Diggie Feeder", "Full Strike", and "Nice one, Baby".
While it has been around since Season 6 and most of the M2 Championship, Diggie still turned quite a few heads in this season, as he is still given a respect ban in most cases and avoided at all costs. A Diggie Feeder strategy is not so much the double-edged sword you think it is, as the depreciation in Gold received for killing the Diggie over and over again quickly increases the costs of a slower Jungle rotation and ganks.
"Full Strike" made its way from the beginning of the regular season, and saw 2-support/mage lineups become more and more mainstream as the strategy peaked right in the middle of Season 7. The idea of having a fully offensive line-up with just 1 or 2 tanky offlaners saw a much more active battlefield and longer battles where the odds were even. Lineups in this meta disregarded the need for CC-heavy initiator tanks like Khufra and Alpha and favored burst fighters like Silvanna and Khaleed in the side lanes and poke mages in the middle lane. However, a well-placed group CC meant that there was no way for the team to fight back, making this strategy extremely risky, but rewarding.
Lastly, the "Nice one, Baby" tactic originated from MPL PH, where a Rafaela or Angela would buy roaming equipment and stick to the Jungler throughout the game, ensuring that they are covered at all times and will either gank as a duo, make space for the Jungler to escape in an ambush, and be healed every other second to prevent recalling from wasting precious time. The phrase was popularized by the stereotypical notion that in a couple, the guy will play a Jungler role and the girl will play a Support. As the Jungler seeks to secure kills, his girlfriend will keep healing him and support him which leads to the phrase "Nice one, baby" when they are successful.
What players can learn from this
There is no doubt that the Support was the most popular role in this season. All of them went from zero to hero in an instant and helped usher in a new "tank-less" era. From more statistics, the 4 regions showed a larger hero pool than last season, with Malaysia coming in 1st with 83 different hero picks, and Singapore at 4th place with 73 unique picks. One of the good lessons from MPL Season 7 is that it is good to understand the meta, but even more important to practice and master the heroes you love, so that maybe one day, they will enter the meta and you will be ready to play them.
3. Adaptability is Key
Season 7 of MPL saw many finalists from S6 play at a level lower than expected. In Indonesia, champion team RRQ Hoshi and runner-up Alter Ego were both knocked out in the first round of the playoffs. Bren Esports couldn't hold on for much longer either, they were eliminated by Execration in a tense quarter-finals matchup. Teams who were extremely dominant in the previous season just did not meet the standards and failed to adjust appropriately to the meta.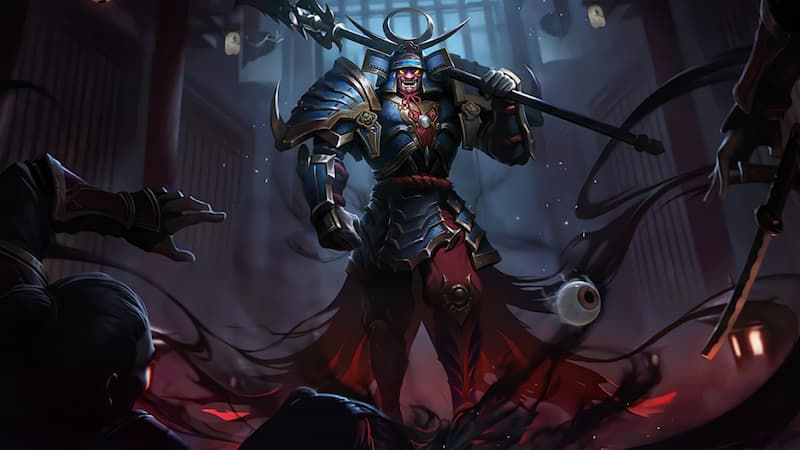 As mentioned earlier, the S7 meta favors Supports over Tanks, which is where many teams took a serious hit. As part of any reasonable professional lineup, Tank players are the core of these teams, usually taking up the role of Team Captain. For example, RRQ's captain Vynnn has transitioned into a Tank role starting from S6 since the decline of conventional Tanks. LeoMurphy of Alter Ego has also started playing more unique Tanks like Popol and Rafaela, but these teams could not adjust quickly enough and were surely beaten by more flexible teams such as EVOS Legends and Bigetron Alpha.
What players can learn from this
One man's trash is certainly another man's treasure. Metas in the MOBA world rapidly shifts from season to season, as devs introduce changes to heroes and adjustments and release new heroes every now and then. It is certainly acceptable to follow along with each season's meta and learn new heroes, but it is even better to predict the meta if possible. The lessons from MPL Season 7 here is by reading patch notes, watching informative news videos about MLBB, and continuing to play the game as you wish will grant more knowledge about the game.
4. Viewership is on the rise
As the market for esports continues on its exponential growth, a proportional growth in viewership follows. In comparison, the number of hours watched for MPL PH Season 7 was over 33 million hours, while it was just below 5 million hours in S5. The number of peak viewers of MPL ID increased by over 1 million from 800 thousand in S5 to 1.8 million in S7. These numbers are going to keep growing as the esports industry grows to become a multi-billion dollar market in the future.
What players can learn from this
The increase in demand for esports will likely incite a growing prize pool for each MPL tournament and in turn, direct more traffic to these tournaments which will obviously draw more attention to it. This develops a positive feedback loop in the market that will result in more investment and focus on the gaming industry in general. We may even see expansions of the MLBB professional scene to other countries in the Southeast Asia region such as Vietnam, Thailand, Laos, and Cambodia, who will be sending representatives to the upcoming MSC 2021. In layman's terms, inviting your friends over for a get-together to watch MLBB can actually have an impact on the SEA economy. Truly an inspiring message in this modern age.
5. End of an era
Many players are considering retirement from the professional scene and a transition into content creation or other roles within their respective esports organizations. At the end of the day, esports players are just like any other athlete, and will eventually be considering a change of scenery in their career. Some of the most popular ML pro players like JessNoLimit and Emperor have since left their legacies on the pro scene and taken up full-time careers on Youtube. Part of the championship squad of EVOS SG back in Season 4 of MPL MY/SG, EVOS Soul decided to retire from the pro scene, taking up a Business Development role within the EVOS organization. Other players like EVOS Luminaire, BREN Lusty, and Flaptzy are also considering retirement after the end of this season and MSC, granted that their substitutes are up to standard.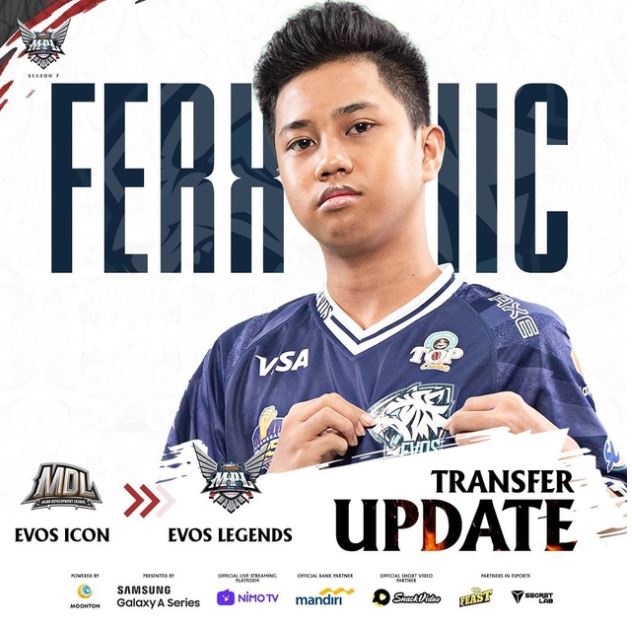 On the other hand, many teams are looking to hire/transfer younger players to be a part of their main esports team. Teams like BREN, RRQ, BTR, and others are holding qualifiers for amateur players to audition for an opportunity to join the team, given that some requirements like being Mythic 2000, being over 16, and having a committed mindset. In particular, Indonesian teams have a tendency to promote players from the Development League, MDL. RRQ Alberttt was famously given a spot in RRQ in S6, winning them a trophy and himself an MVP award. Similarly, EVOS Ferxiic is the newest talk of the town, bringing EVOS a much-needed championship since their last one in S4. It is truly the end of the era and the beginning of a new period in the MPL scene.
What players can learn from this
Just like professional sports leagues like the NBA or MLB, esports leagues also go through a cyclical process of retirement and recruitment. MPL Season 7 has taught us lessons that being a professional esports player is not as glamorous as society glorifies it to be, and it is still as hard to keep up with the mental stress from practicing 10+ hours a day, reading hateful comments from rival fans, and even the pressure to still keep up their full-time duties if they are only part-time players.
The esports world is evolving, but we need to remember that players are still only human, and will have their individual limitations. Instead of hating on players for not winning championships and playing their best, celebrate their life achievements along with them and support them for all they have done!
What are your opinions on the lessons we learnt from the recently concluded MPL Season 7? Let us know in the comment section below!
For more Mobile Gaming news and updates, join our WhatsApp group, Telegram Group, or Discord server. Also, follow us on Instagram and Twitter and Google News for quick updates.